One of the benefits of getting a fanfret/multiscale instrument is the "balanced tension" it offers due to its design.
But is this true regardless of string gauge that you use? After all, pitch, length, and tension are all tied together and doesn't it make sense that .9's to 52 (7 string) would "balance" the same as 9's to 60 or even 64
Shouldn't a balanced tension be the goal of an instrument that is designed for a more balanced approach? What do you do for your fanfret instruments? Or even non multiscale instruments. You might think I'm over thinking things but check out this picture: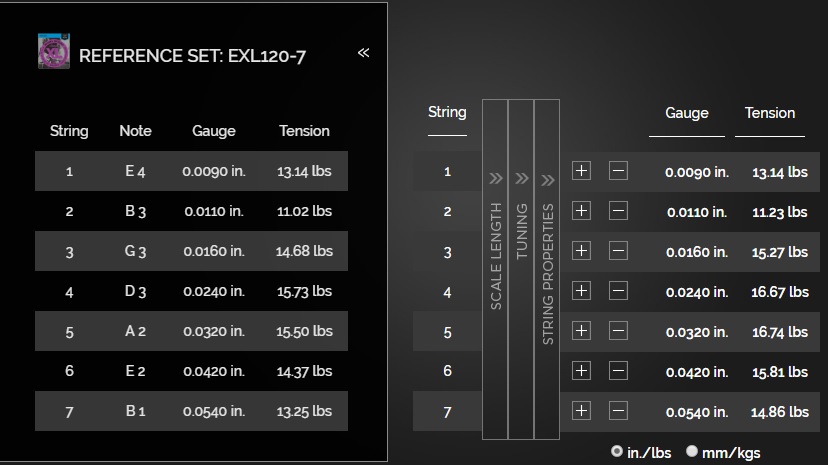 You're gonna tell me you can't feel a 2-3lb difference? Don't tell me it doesn't matter when you have people talking about wood changing the sound of electric guitars and such
I need help finding a good build. a "balanced" tension gauge looks like a set of .09, .12, .15. 22. 30. 40. 54 ish but even then there's about a lb+ of difference between some strings. I doubt such a pack is for sale, however.