Hey there folks.
As you may already be aware of, I hosted two bashes at my house here in San Diego (2010 and 2011) but was not able to host one this year. Unfortunately I never really explained why and I feel I owe my Carvin friends an apology.
The reason I didn't host the party this year is that I ended up in the hospital instead. So back in May, 3 days after I turned 40, I ended up at the hospital and was diagnosed with a rare neurological condition called ADEM. In my case an MRI discovered that I had several splits in the mylan coating protecting the nerves in my spinal cord. This caused some numbness and extreme weakness in my legs, even to the point were I could not walk for about a week and a half. So as you can guess I was in no mood or condition to lug 100 pound cabinets from my upstairs jam room to the garage to host another bash. The good news is that I am back on my feet, and even though I'm not at 100%, I'm confident that it will get better (crosses fingers).
I'm not fishing for sympathy or anything like that, (believe me I've done enough "whoa is me" for a dozen people) but I was just reading another post about bashes or lack there of and felt that I really need to address the San Diego 2012 bash and why I wasn't able to host it. So again I'd like to say I'm sorry for not keeping my forum friends in the loop regarding the San Diego/Alpine/Orange county bash.
All that being said I am motivated to make the 2013 the biggest one yet! So I'll be trying to work that one up for the next 4th of July (our normal weekend for the bash).
So if you've taken the time to read all of this here are some pics from the previous bashes:
Me (the guy with no jawline
), Lefty AJ, and Don (on the drums)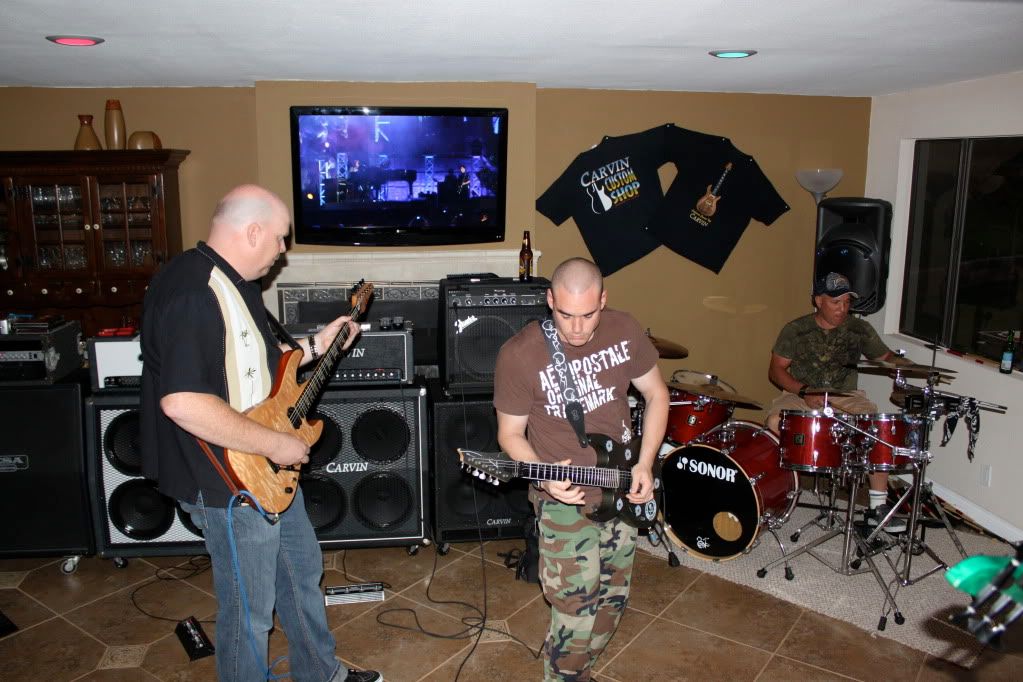 Don and Matt on his XB76F (Can you tell it's also a pool party?)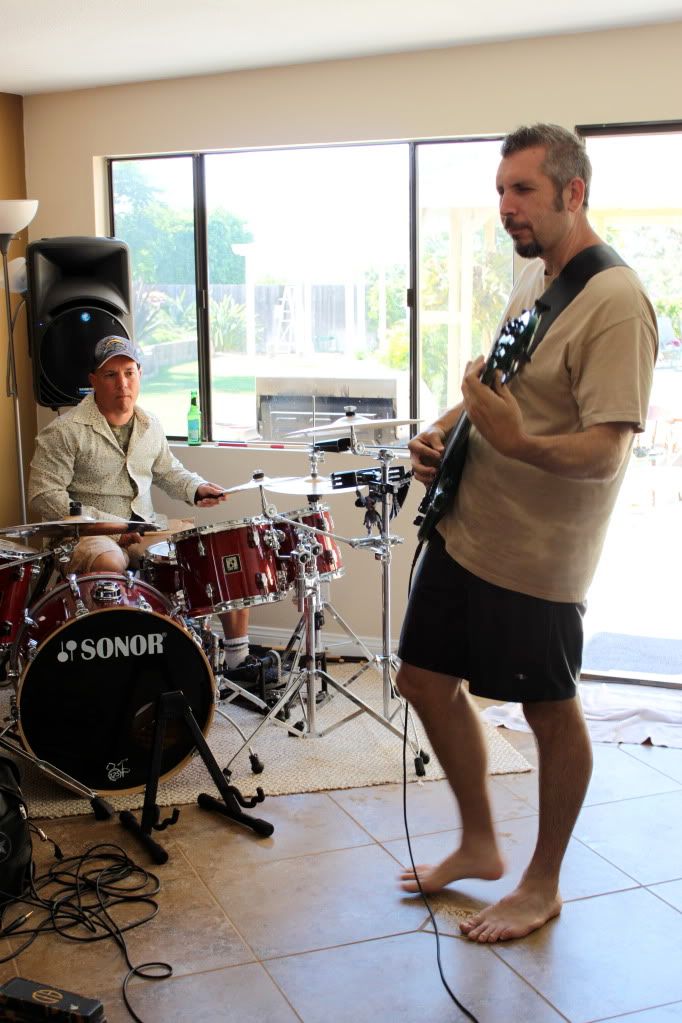 The Girls: Kayla, Amber, and Shelly picking the next song for us to ruin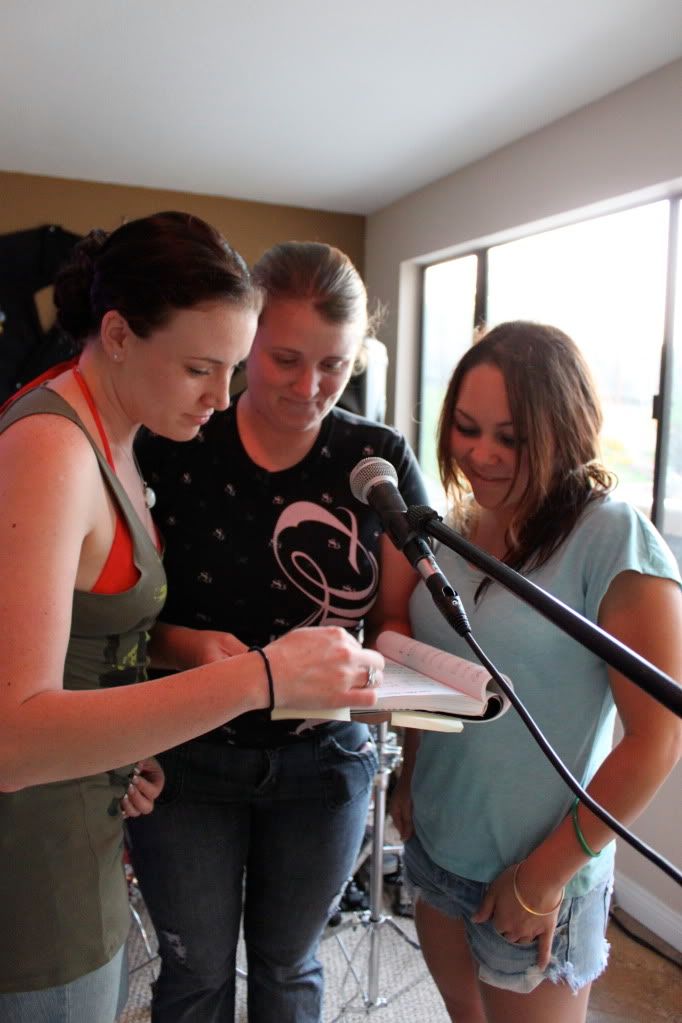 Dan "The Pirate"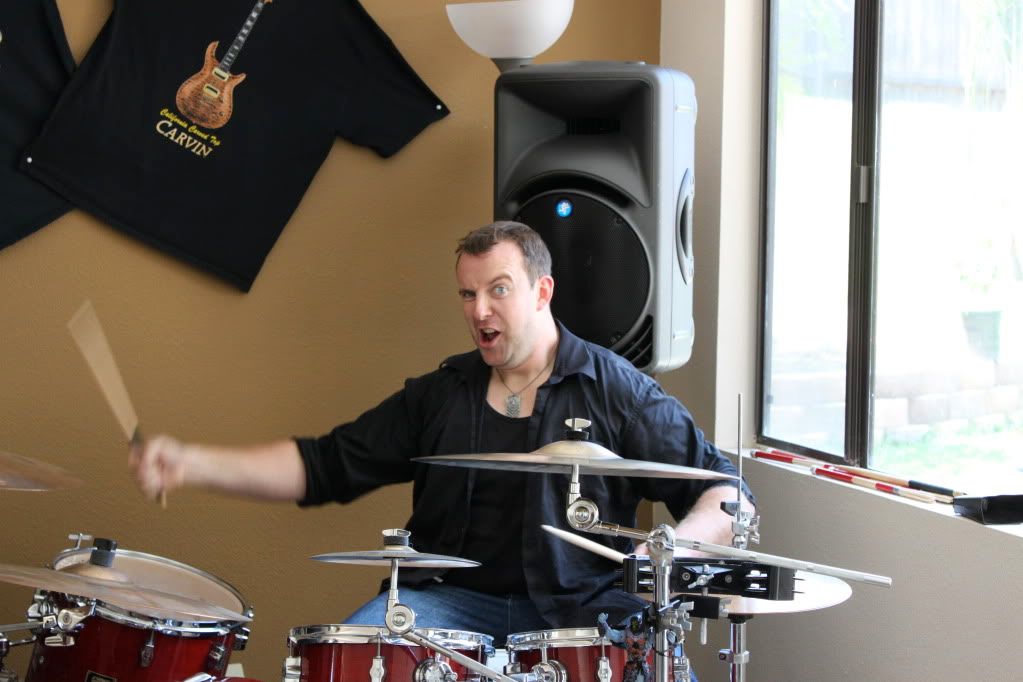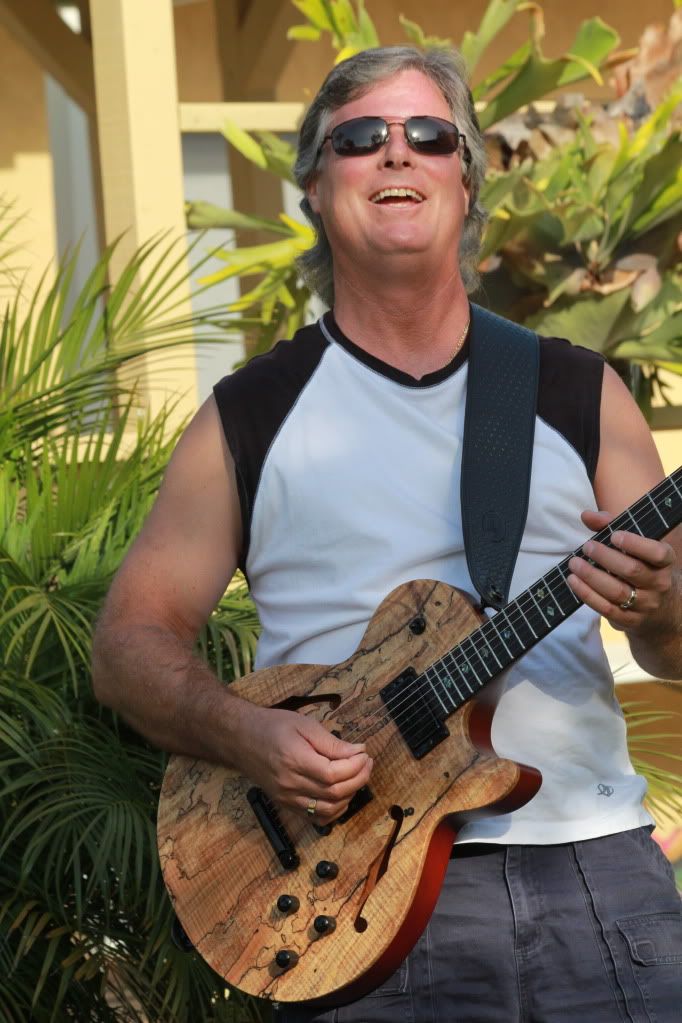 Flock's sparkle finished SB. By the way he did this himself, and it is not a Carvin option.
Anyway I hope you folks enjoyed the pics and have a great day.