Confirming year.
This was my coup last night. It was listed at the high grade of Guitar Center vintage/used gradings, "GREAT" with barely detectable wear. I can't even see scratches on the chrome on the tuners (original Imperials). No wear or loss of lustre on any of the chrome. This is one of the most mint vintage Swedish (original handmade in Sweden company) Vikings I've seen. 100% stock with everything in shimmeringly brilliant condition. Look at this beautiful woman, the subtly figured old growth Arctic birch.. Braz rosewood board.. the only sign of its age is some finish checking on the back of the neck:
(don't know why the images won't show rightside up as they do on cube)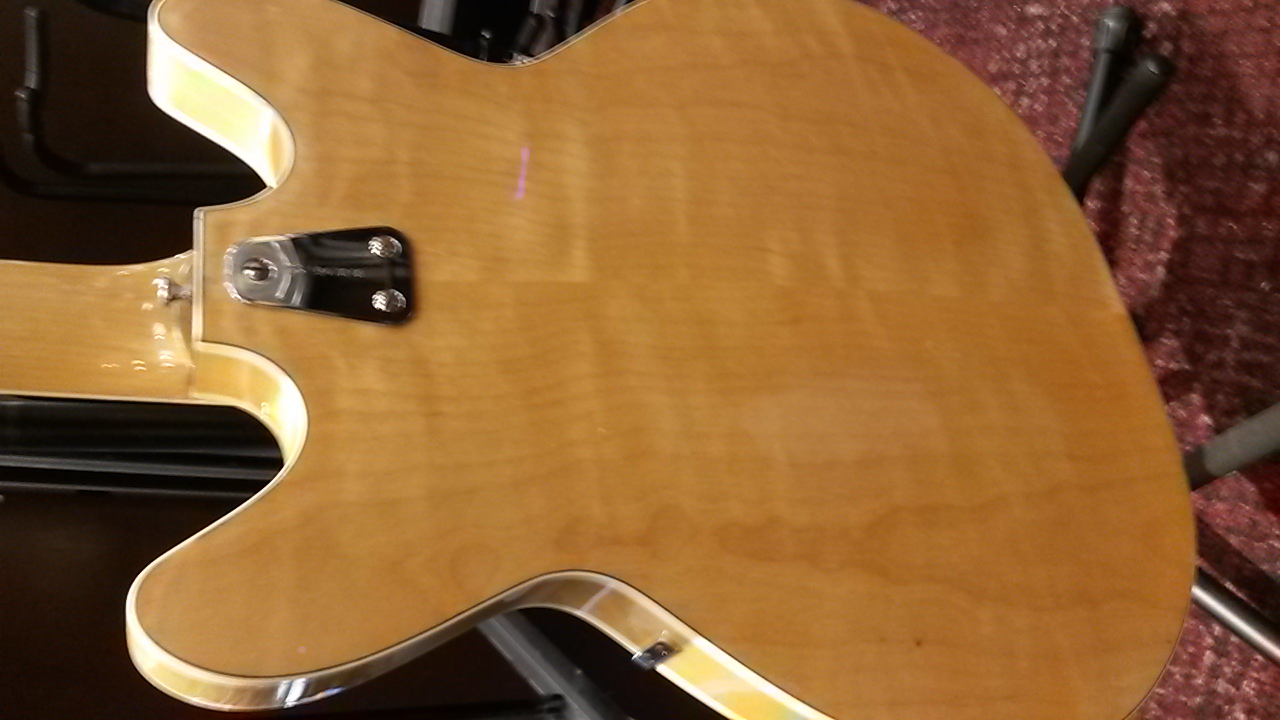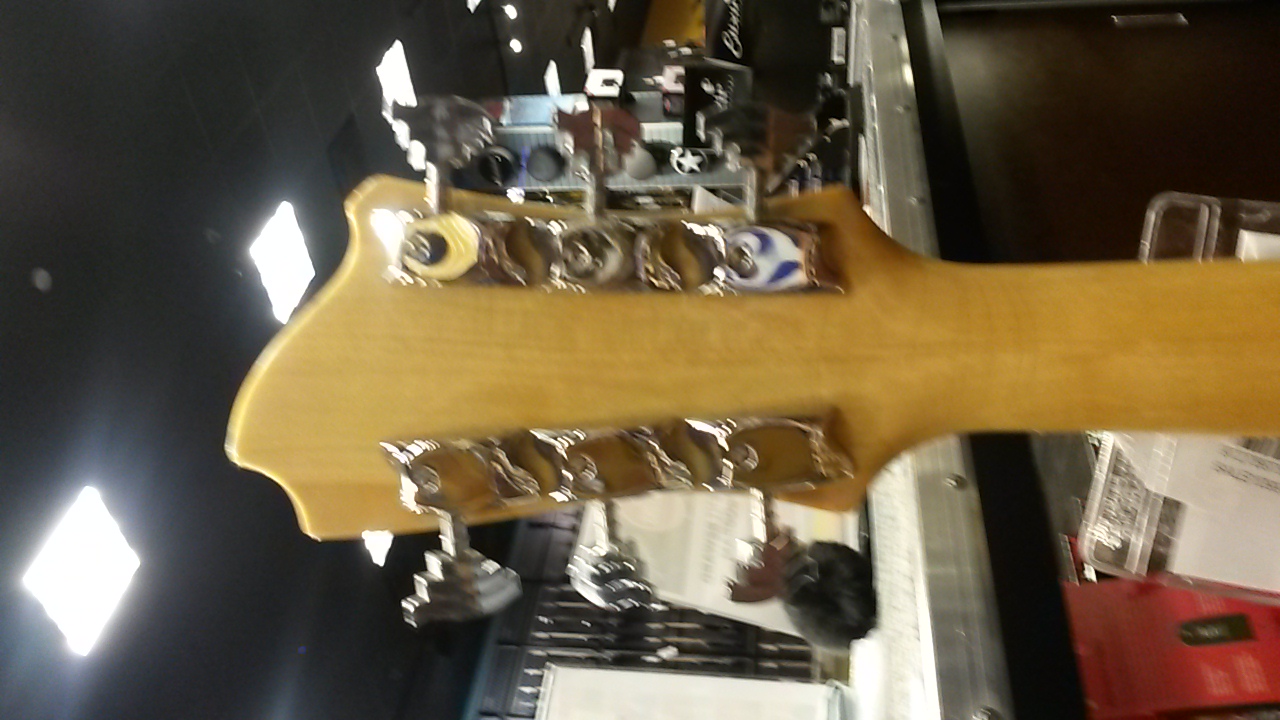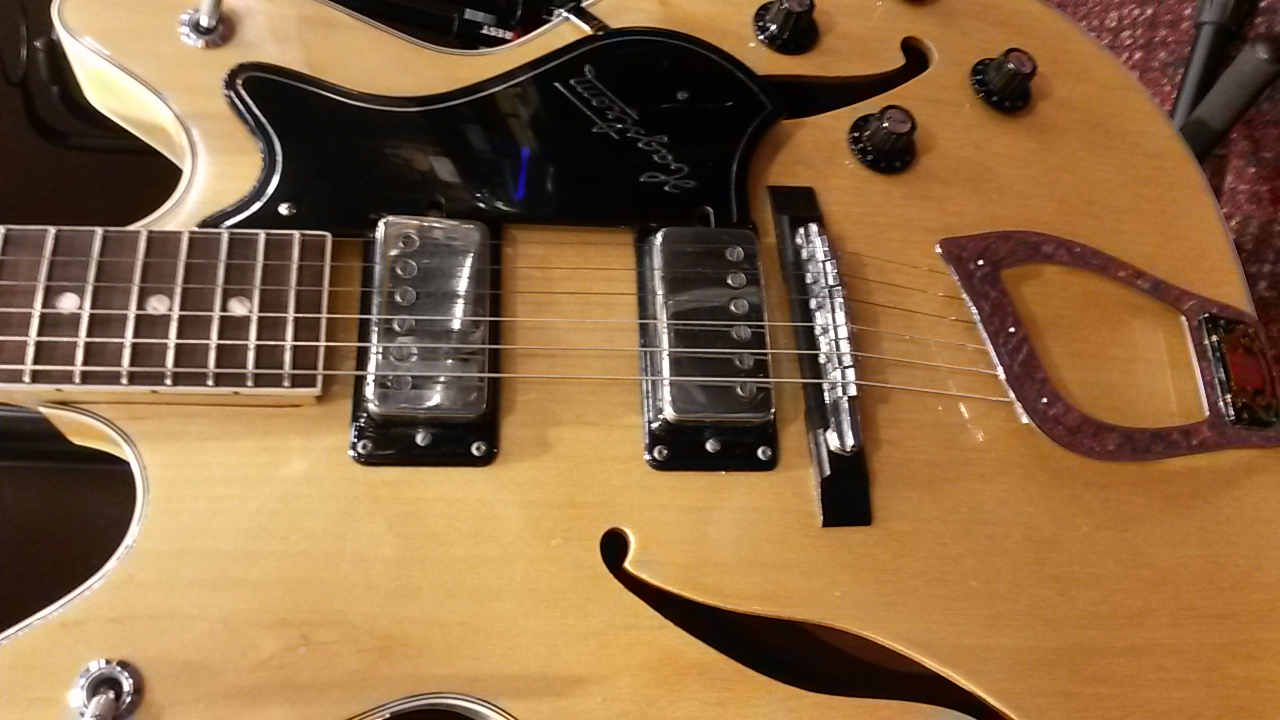 I salivate, therefore I am.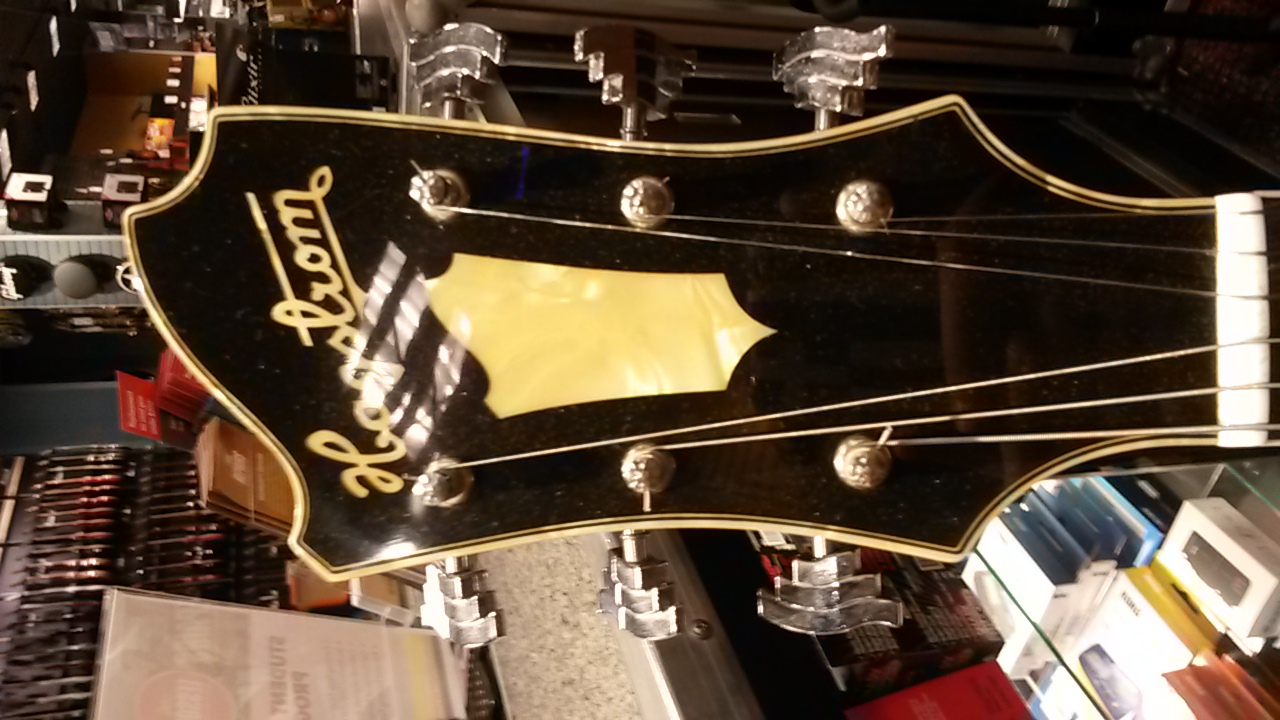 neck back checking, only sign of age, really: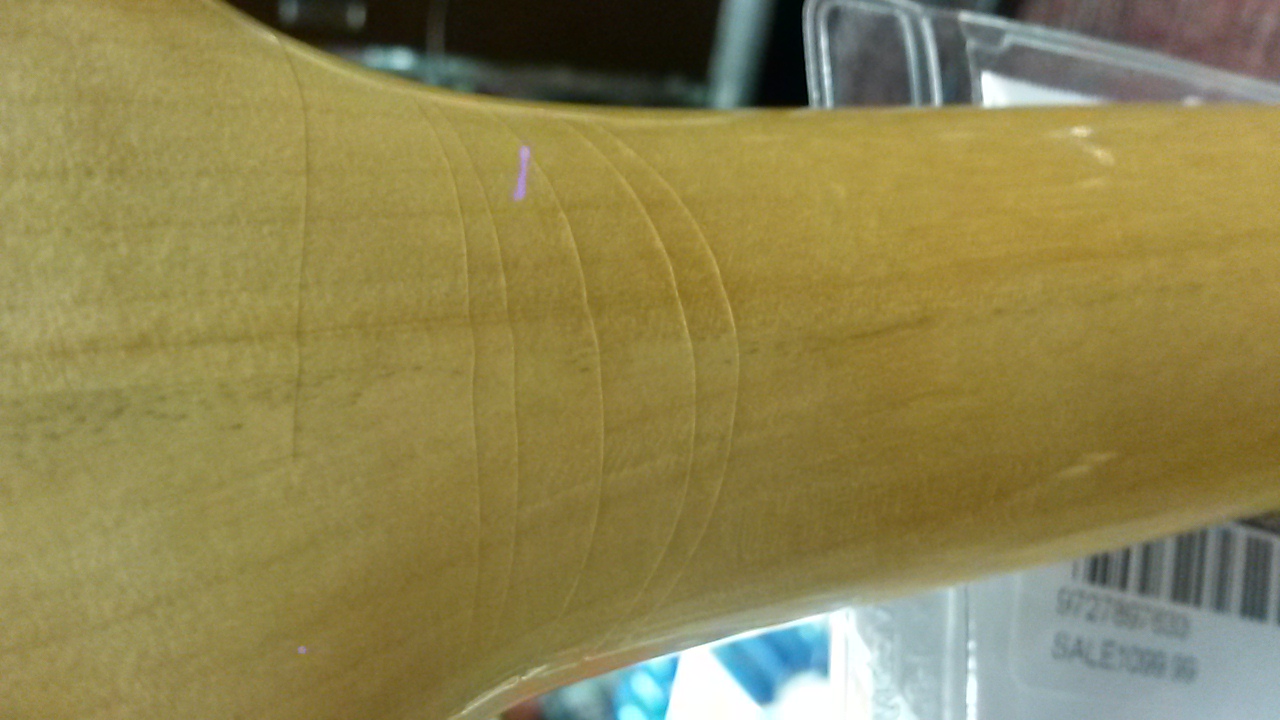 They had it out there at 1200 plus shipping and sales tax.. I wheedled them down by constant phone calls to 910 bucks plus, which came to my target of a grand even.
The only model that's out there right now at any price that's equivalent of the pristine beauty of this natural birch axe is this one on Verb down at Southside Guitars in Brooklyn, where they're not wavering off of $1600
What's nice is it has the bound F holes instead of the more common cat's eye-ish S holes (which matters zilch to me). I just adore these natural finish birch beauties. Ever since I played that brownburst out in Dover NJ and lost it, I've been on a mission. I've never heard such rich, beautiful, round low end on a guitar before, and I've never heard a semi hollow that played unplugged like an acoustic, the projection was that beautiful. I can see why Holdsworth settled on birch as a soundboard on all of his jazz axes, it's a truly phenomenal wood.
I think the fact that it's a bolt on plays into the great roundness of the warmth. Hags bolt guitars, which I've already discussed ad nauseum w the technology used, have the most phenomenal joint (the top bolt of the triangle plate screws right into the H beam that the truss rod is in, so there's super deep and rich transmission of tone through that joint, not to mention that the rod goes straight down to the neck pup) and the resonance of the guitar, the great PAF style Alnico II humbuckers, and the extra little pop you get from the bolt on, all probably contribute to adding extra shape and definition to such a full warm, round sound.
The second 3 way on the upper bout is a tone filter which can give you instant woman tone/jazz tone rolloff, and a mid cut on the other side of the switch. I slowboated it up to me, so I should have it up after the weekend. More of a report then. But because semihollows are something I've never owned before (never played one that rocked my world like these vintage Vikes before), this is a special piece for me.
Having it shipped to GC Times Square, so I can open it there in front of everyone and plug it in in front of anyone. Any surprises, no sweat money back. THE way to buy used gear from a chain.