If I bought a brand new semihollow and it looked like this, I wouldn't bat an eyelash. The fact that this is just a couple years shy of 50 years old is almost coma-inducing, I'm so blown away. NAKED-APE, remember when you said when I lost that brownburst out in Dover that it was because something better was around the corner?
Well this one sounds better, plays better, and is in better condition. You were 100% right. This thing has the original case in great shape, has the case key, tool kit, and even an unplayed "Hagstrom Sweden" complimentary guitar pick.
My Series III 6L6GC X100B adores this guitar, especially that hi headroom clean channel,
adores this guitar.
Some pics. I took these last night, it's locked up with my tech right now for full setup, although the condition and setup from GC was totally playable and sounded amazing.
The pickups remind me a good bit of my old M22N.. very round and thick, but still so full and transparent. Amazing.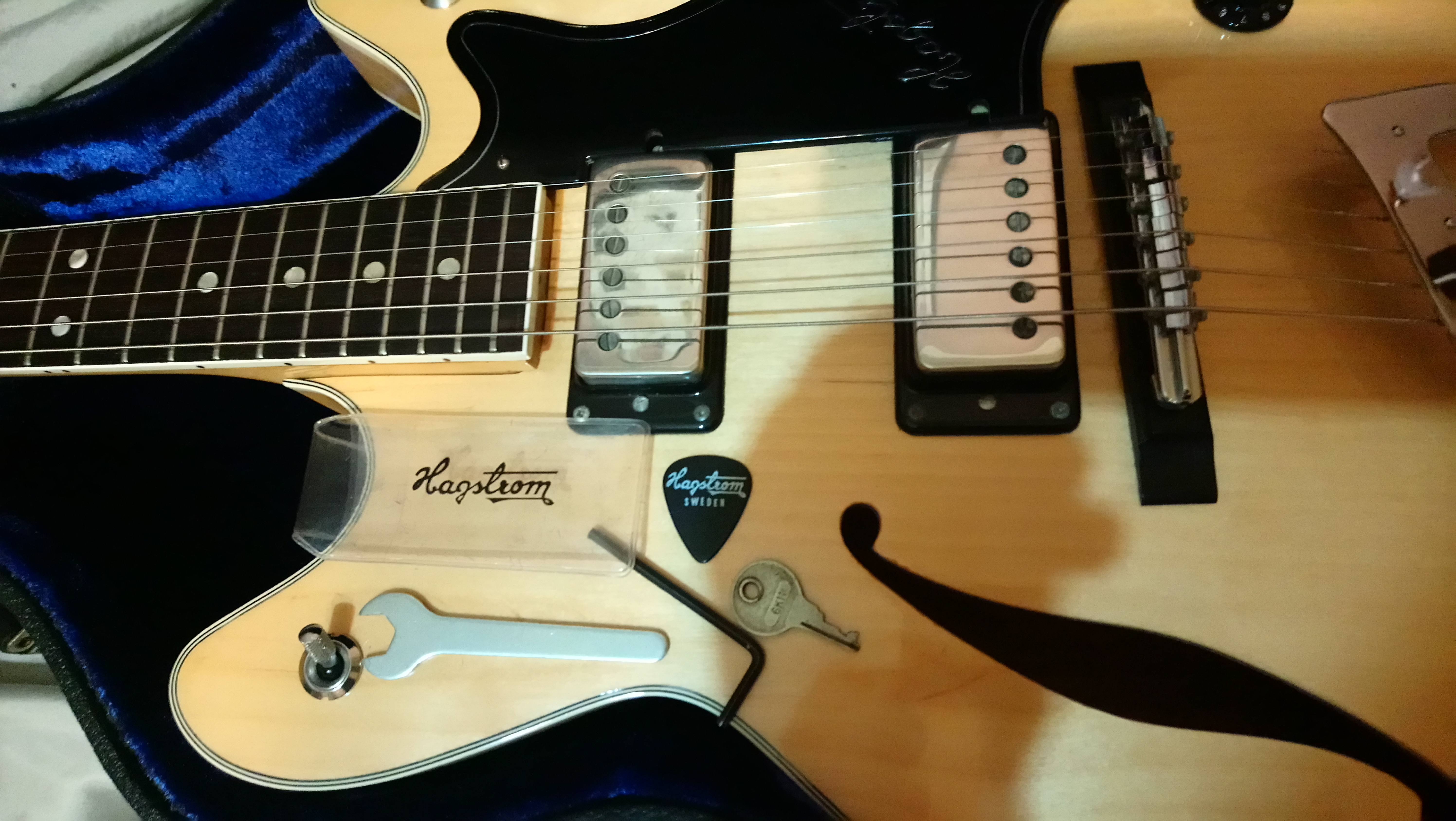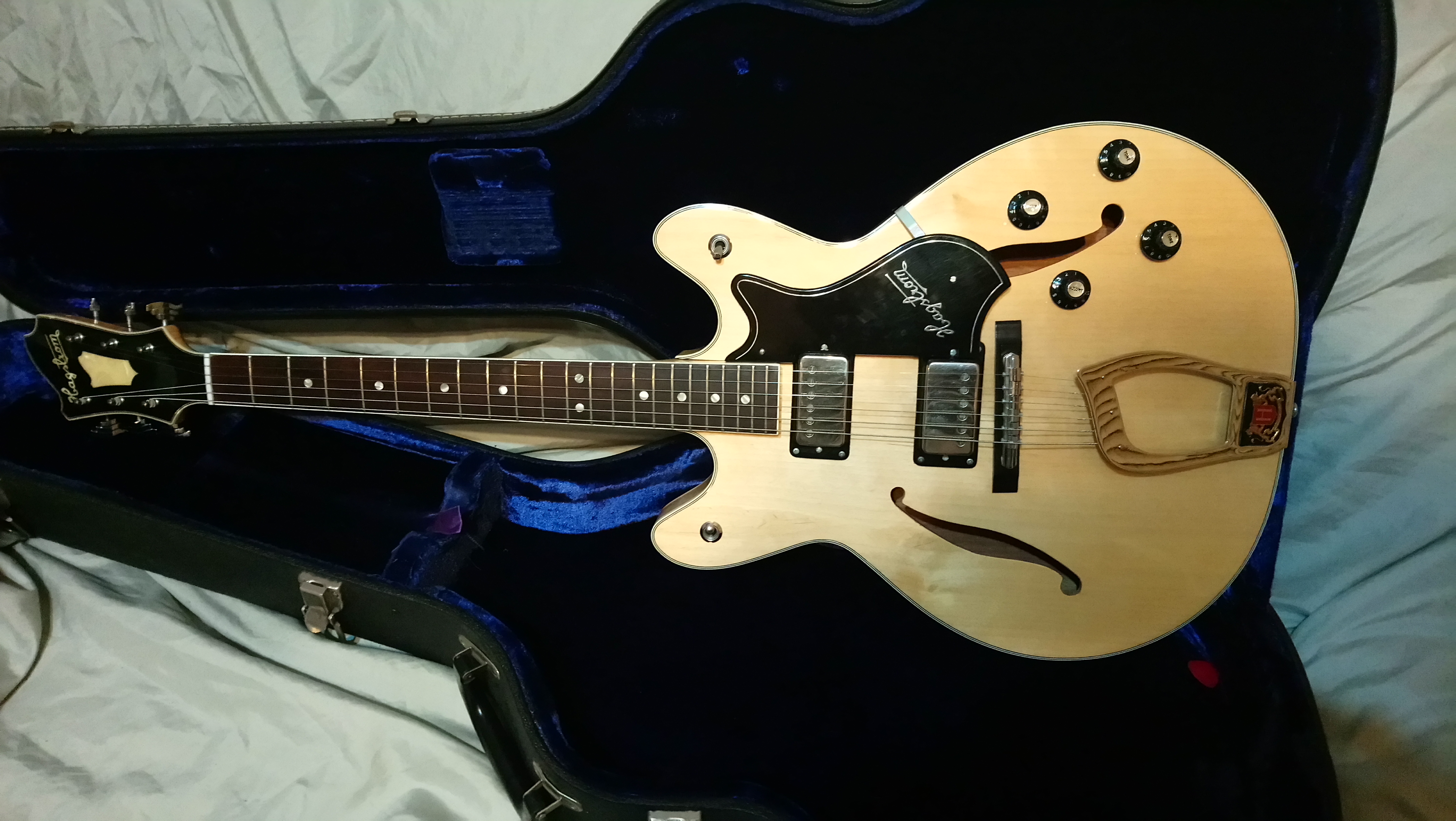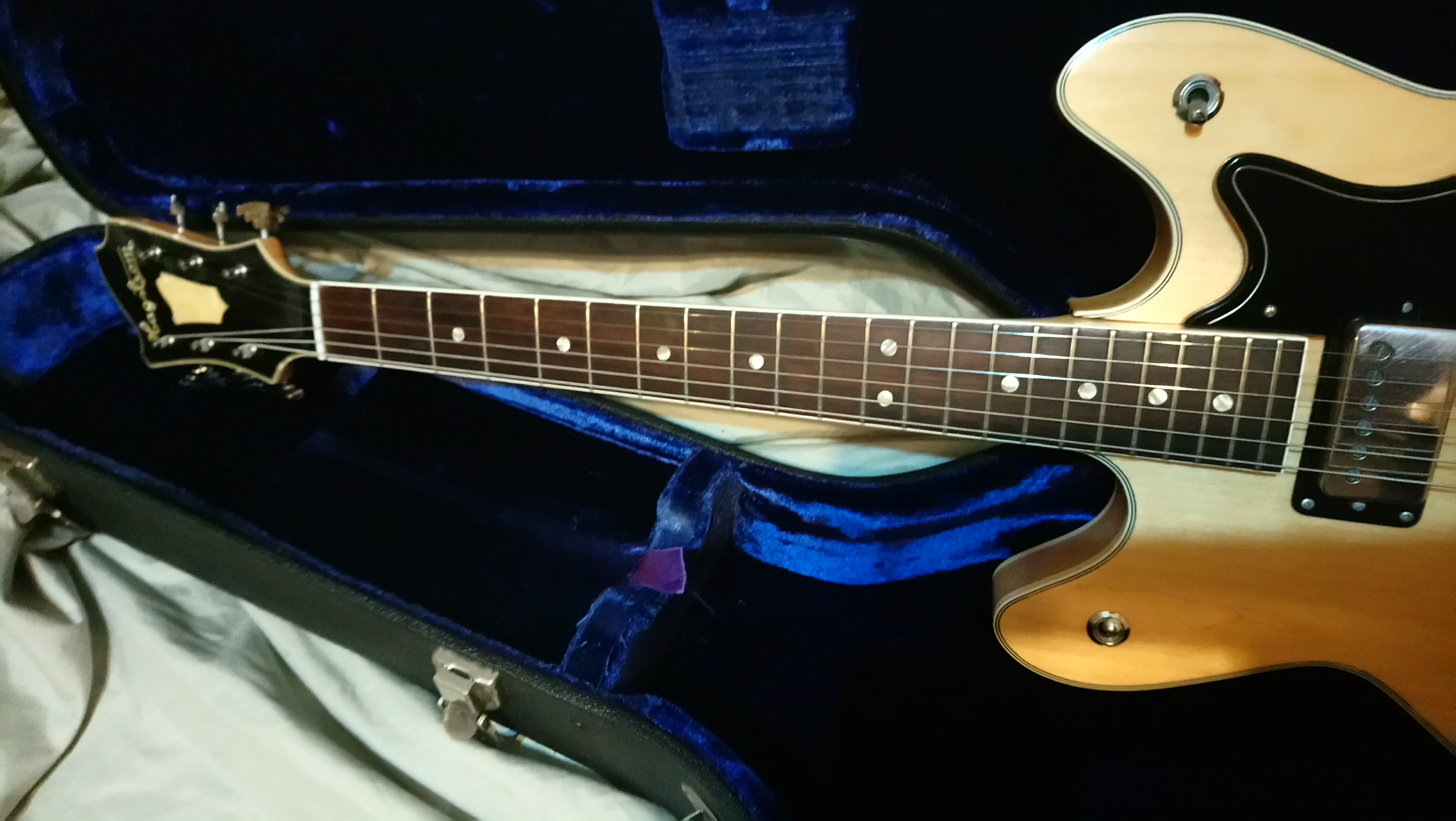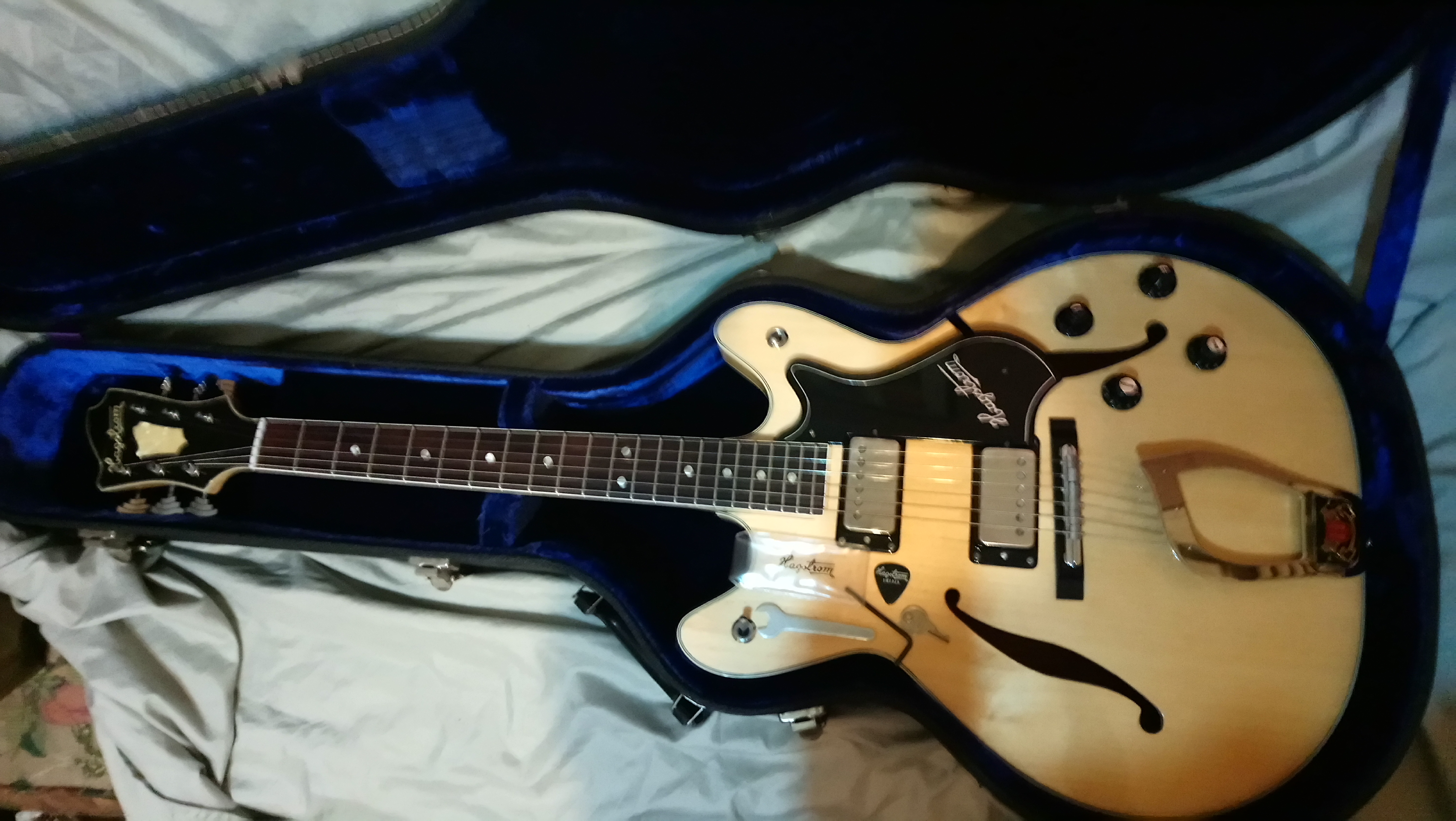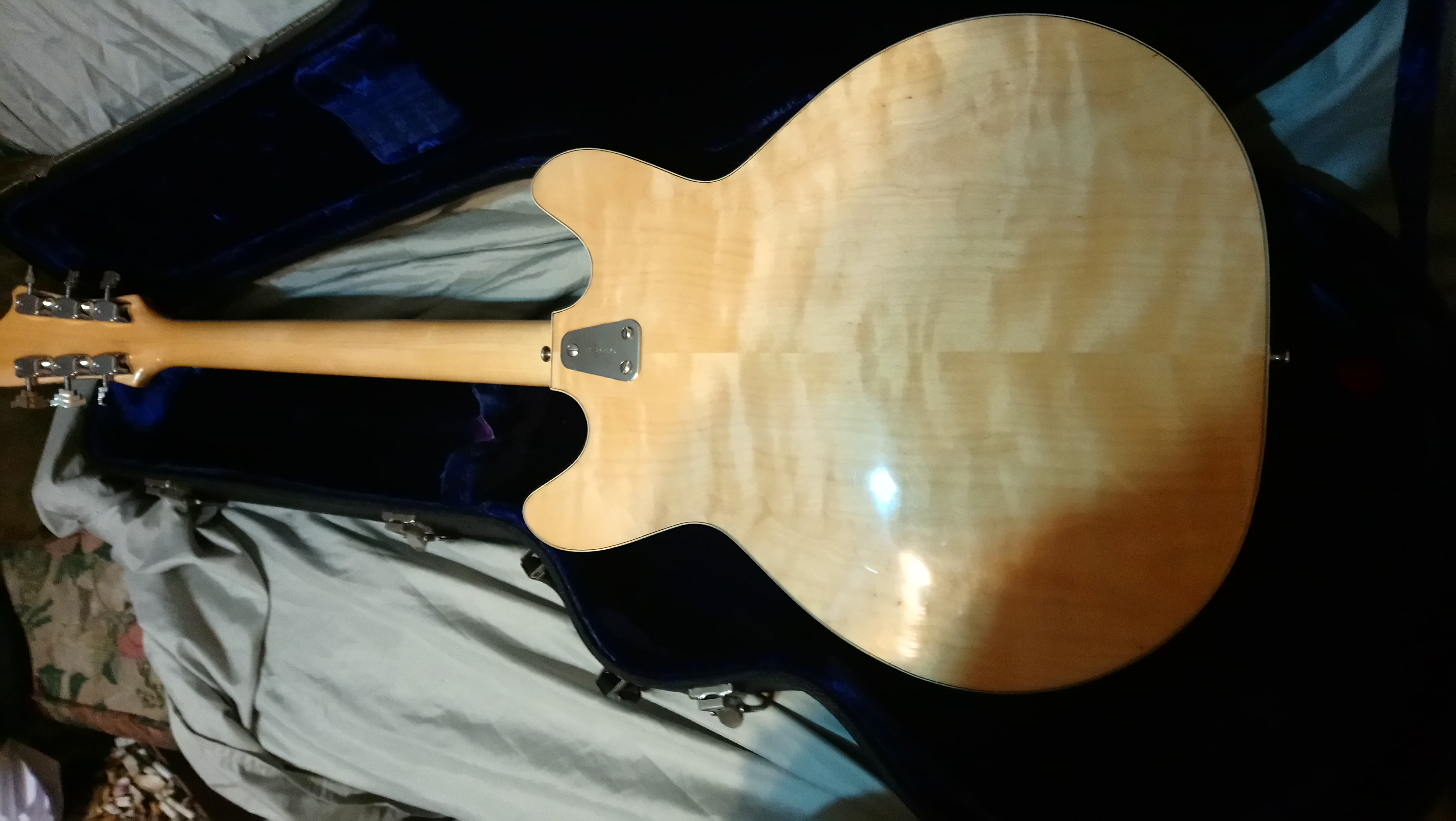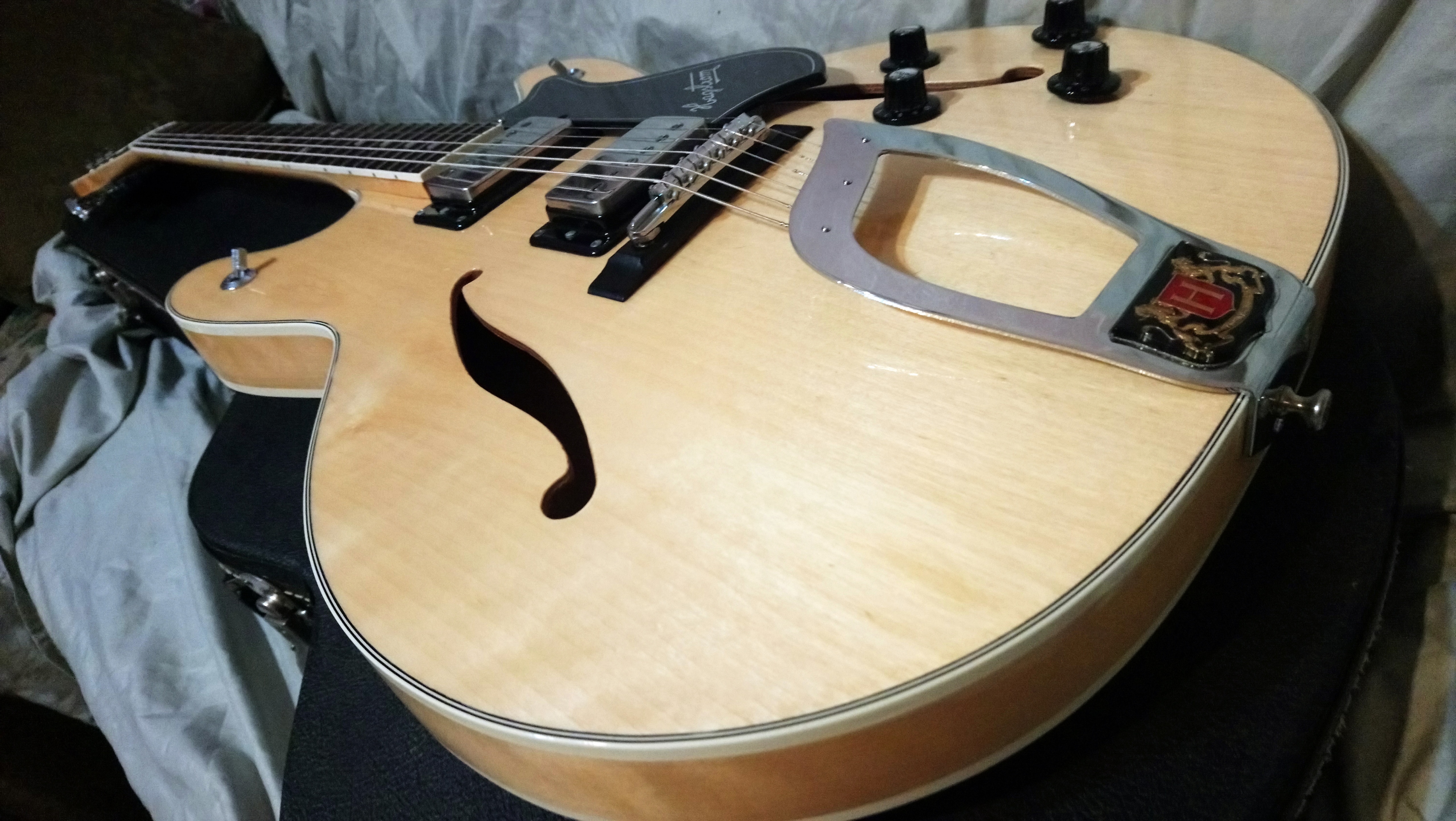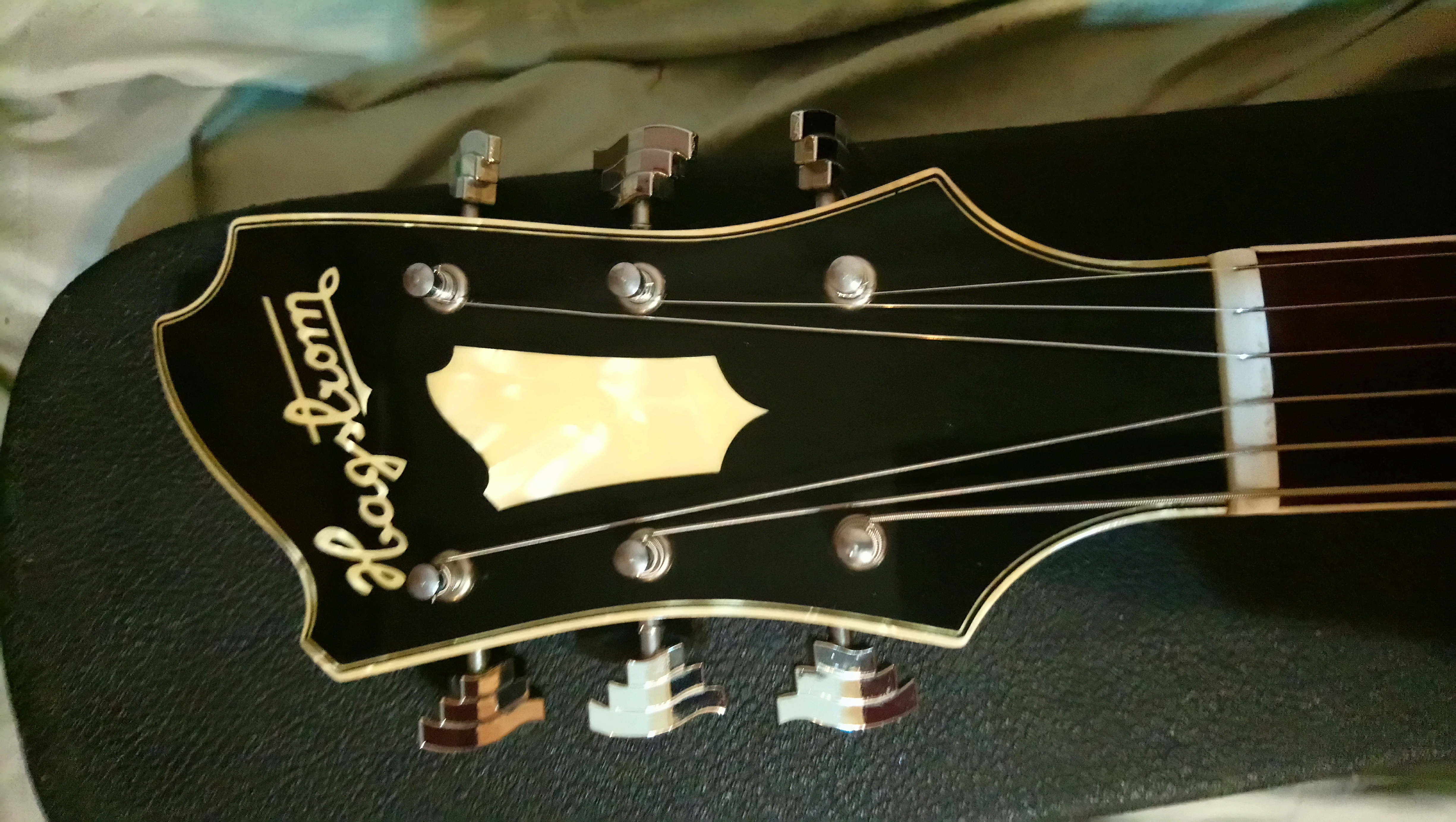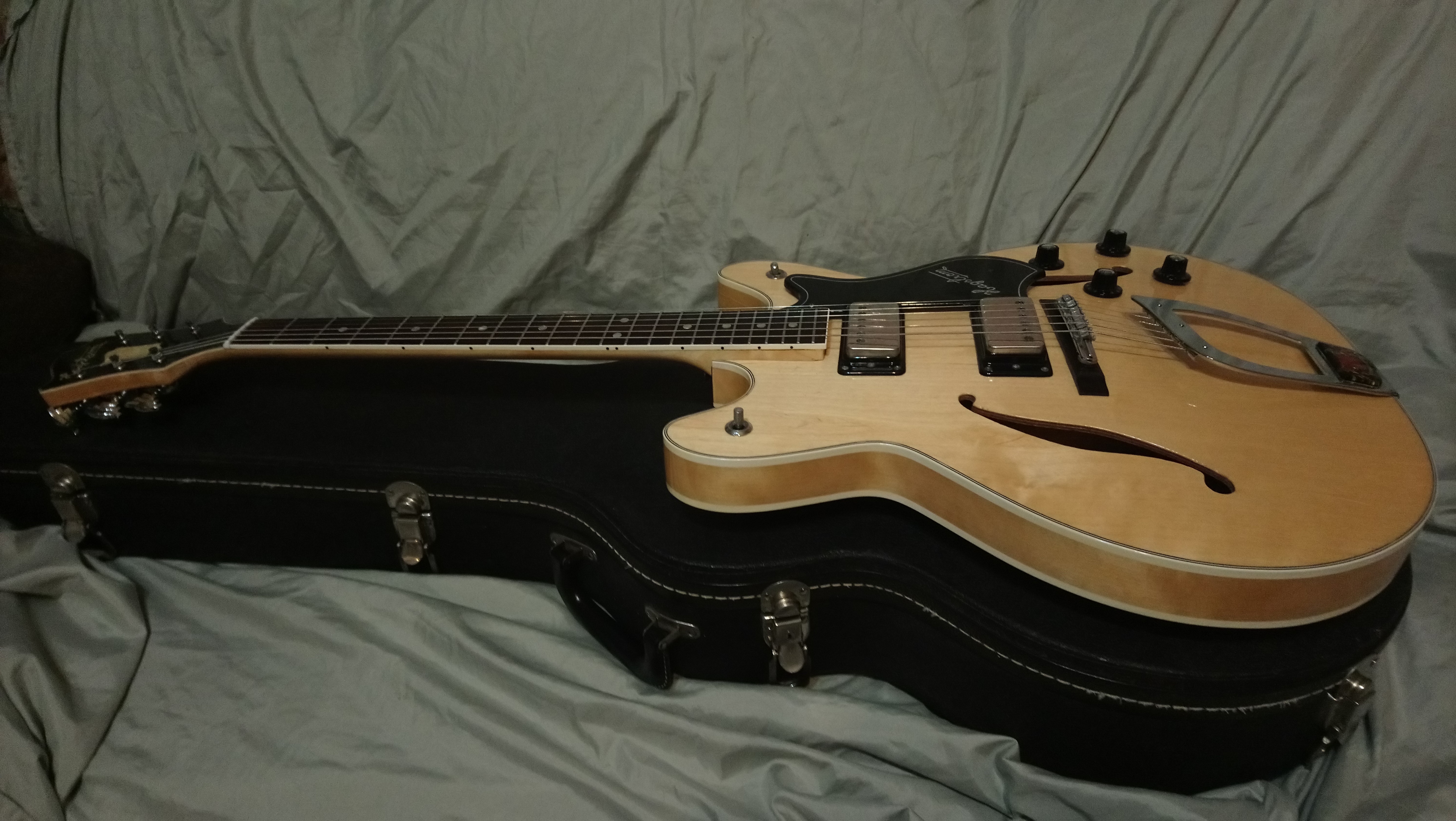 What a score..