I unstrung, cleaned, oiled, and restrung all five of my electrics in my (compared to many) humble collection, so I lined the crime family up for a shot. Hope to eventually add a Strat type, a Tele, and a semi hollow to the collection, but that's a ways off. It's well known around here how bad i want a CS6 in Korina to be a main gigging guitar but that's useless unless I get a portable 1x12 combo like the Mercury V that I can use now that my gigging and recording unit is at last coming together with some good young talent again tweezed from the jazz schools here in NYC. Lugging that eighty lb x100b combo around will be too loud, too heavy, and too much...(although it's probably more versatile than even the Carr).
Anyhow, the girls.. two long scale, 3 Gibson scale...: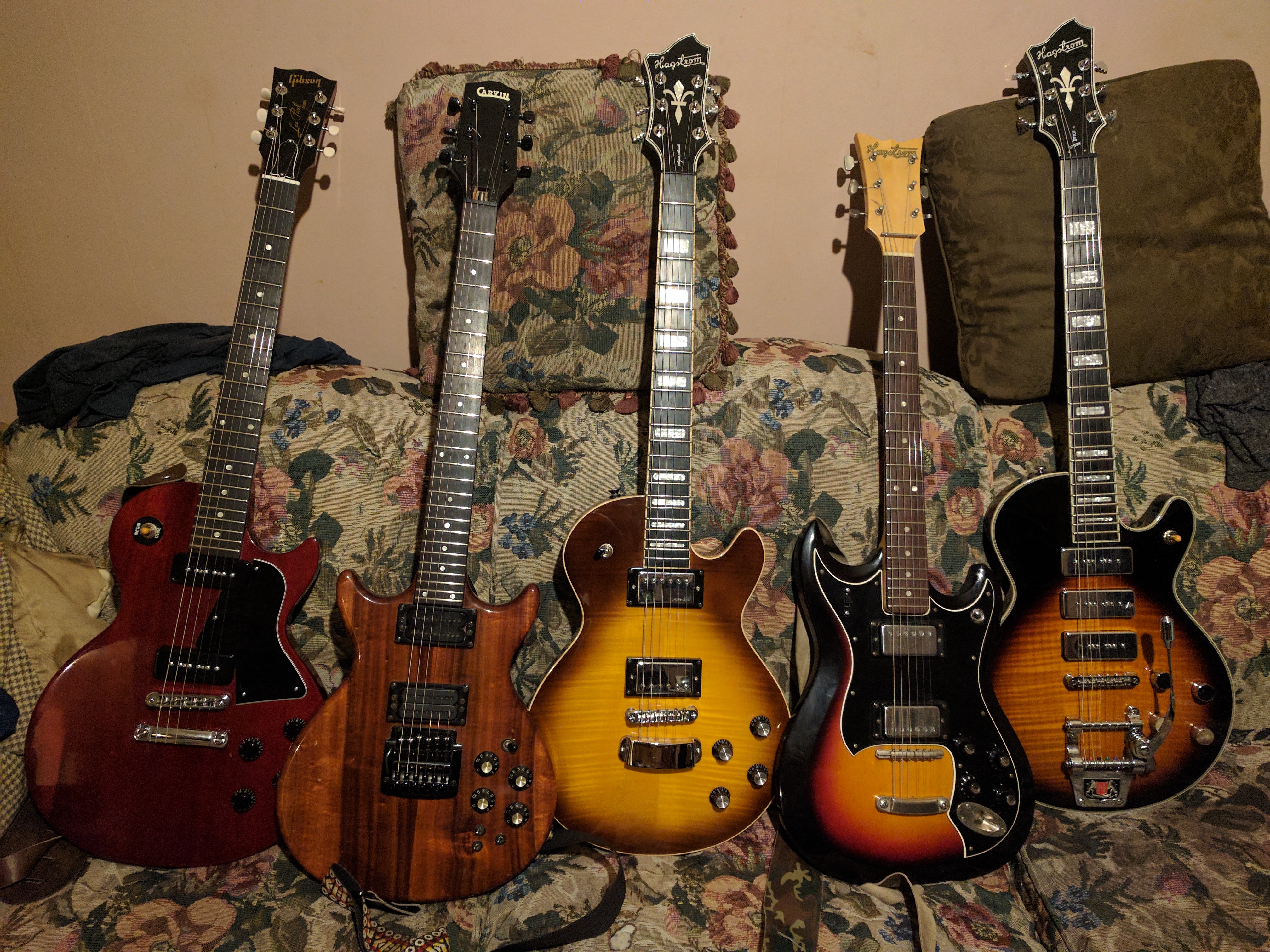 I know some of you have some amazing collections. Show them off.. All brands in total, not just Kiesel/, Carvin.