Hi guys, i'm new around here, i'm from Argentina. I need some information about a Carvin DC700 that was offered to me. The guitar is this: The seller send me this information about the guitar construction, i already have sent an email to kiesel about it but for now i have no answer.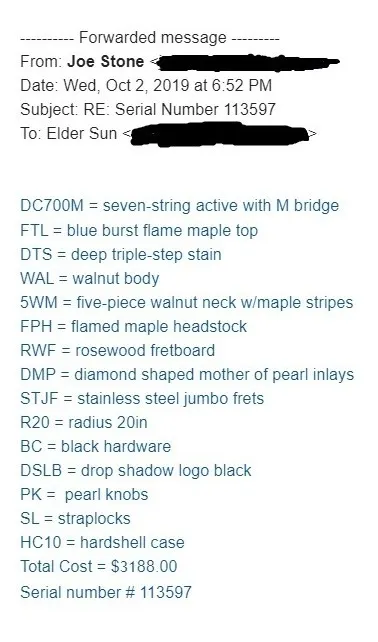 Things that i need to confirm is the price point showed in last image, from stock came with EMG 707 and also a 18V mod?
What is your opinion about this guitar?
Thank you all.